In addition to the Outlier learning community, creating a virtual study group is a great way to build community and support your learning in an Outlier course.
Study groups are collaborative virtual environments where you can explore course material with other students. Here are some helpful tips on how to form a study group in an Outlier course.
Invite your peers to a Zoom or Google Meet by posting in Discussion via Yellowdig
Your Discussion via Yellowdig Community has all students currently enrolled in your course at Outlier.
If you want to post something just to your classmates that started on the same day as you and are following the same exam schedule as you - you'll want to just post to your cohort's group.
Here is how to do this:
1. Create a new discussion post by pressing the blue "Create" button on the top right of your window.

2. Then, click "Full Community" at the bottom of the post, and you will see a drop-down where you can select your start date.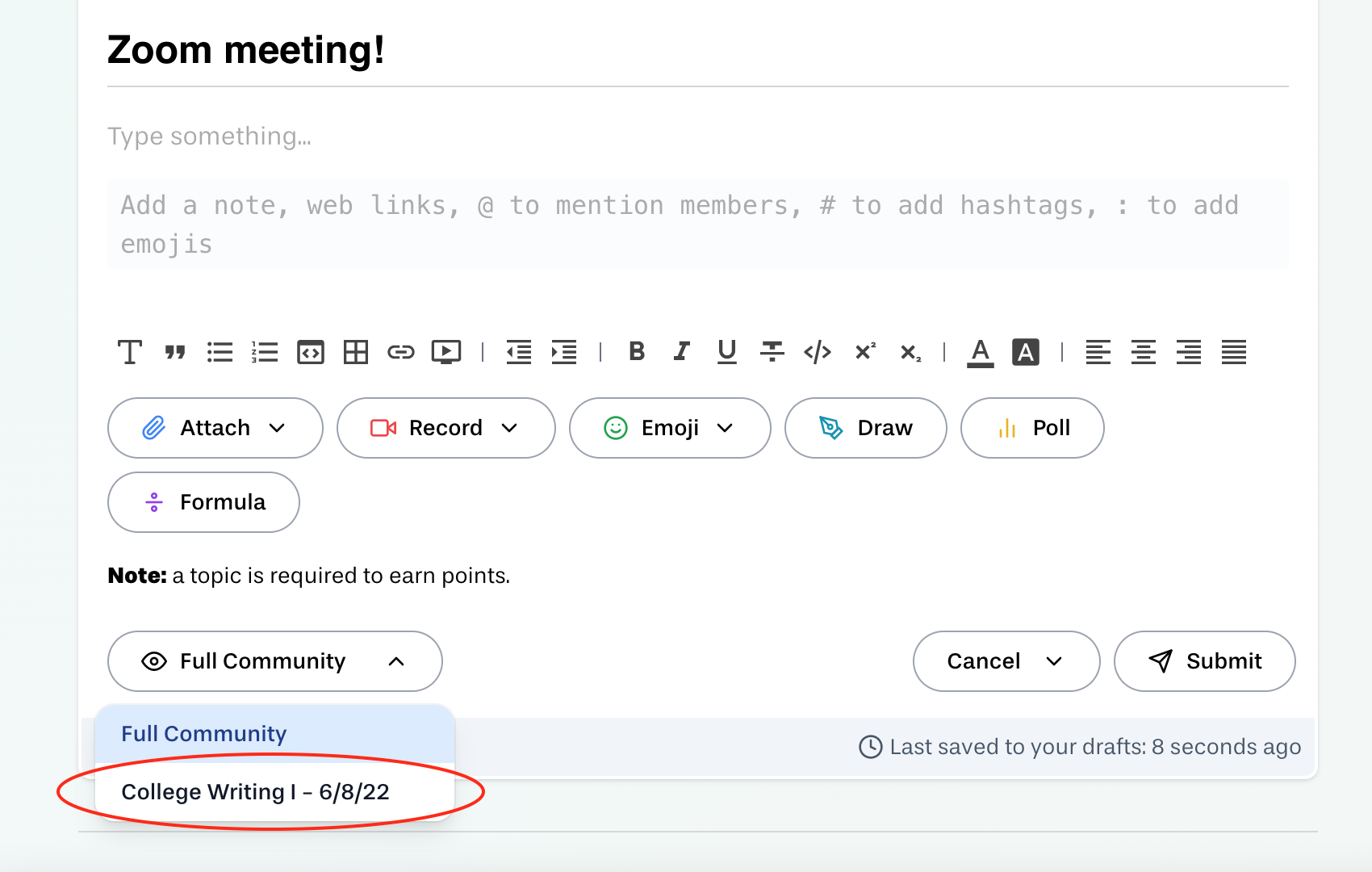 If you select Full Community, your post will be visible to all students who are currently enrolled in your course at Outlier, not just those in your cohort.
Invitation Example
Invitations to a virtual study session are a great thing to post to your cohort's Group. Check out the following example for inspiration.
"Hi everyone! I would like to create a study group for this cohort. If anyone is interested in joining, please comment on this message with a few times that work for you to meet. When we zero in on a time, I'll share the link here!"
Once you narrow down a few good times, you could even use the "Poll" feature to allow students to vote on what's best.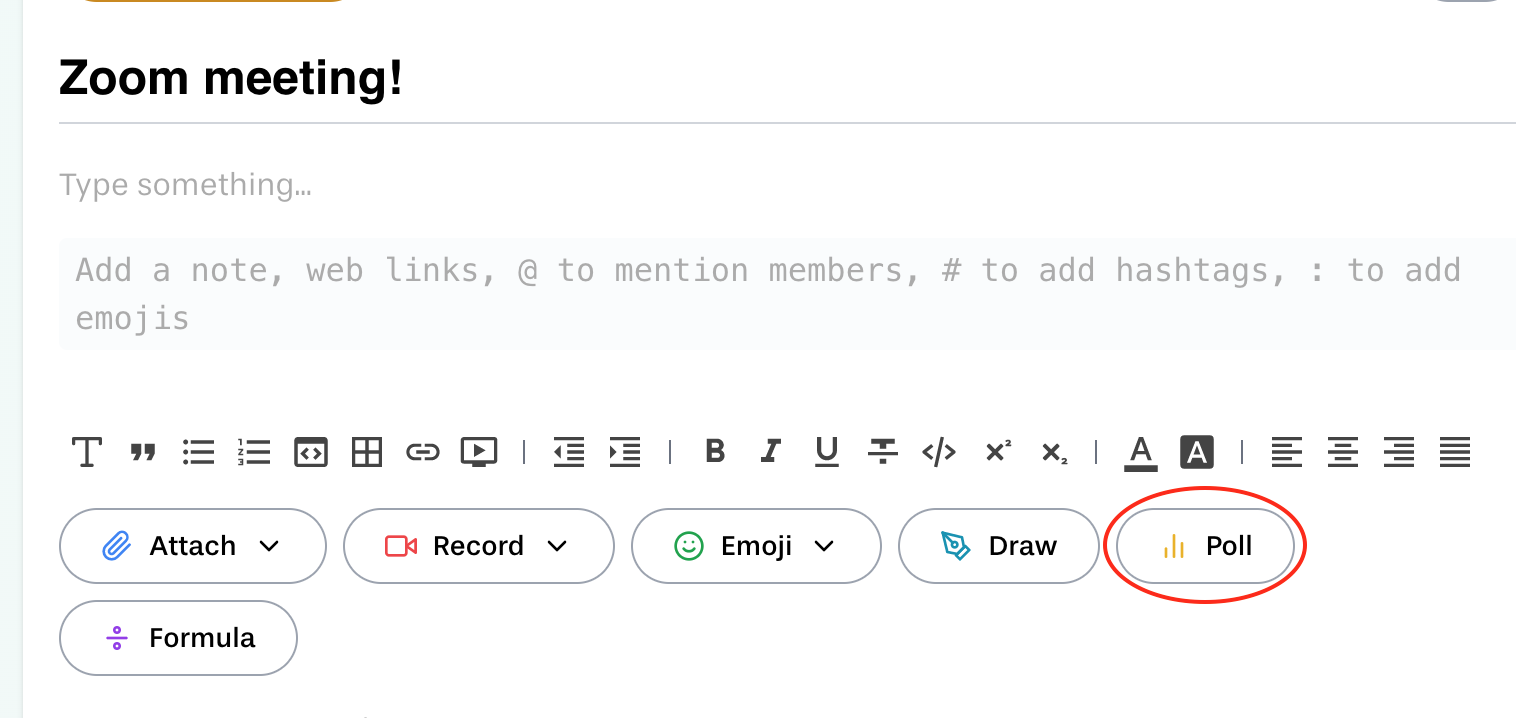 Choose a Platform & Send an Invite
We recommend using Google Meet or Zoom.
Meet with the Study Group
Have a productive meeting by asking questions, quizzing each other on the material, and going over important concepts you all recently reviewed.
Agree on Another Time to Meet
If you or other students found the virtual study group helpful, we suggest scheduling your next virtual meet-up while you are still together.
Set an Agenda
It's important to create an agenda for your study group so that everyone stays on task. Here is a link to our Sample Agendas that you might find helpful.