Learn more about the Student Dashboard and how to get started in your Outlier course. Find where you can log in, start your course, and log out.
Welcome to your Outlier Course!
Welcome to Outlier! We are so happy you decided to take a leap in your education and seize your moment! This article will navigate you through your course and help you locate the resources you need for a successful semester!
Logging In
You should have set up a login when purchasing your course. To log in to start your course, head to our homepage www.Outlier.org and click "Sign in" at the top right corner.
Follow the prompts, and you should be successfully logged in!
Student Dashboard
The first thing every Outlier student will see when logged in is their student dashboard!
My Dashboard
Here is where you will see all courses you are currently enrolled in, as well as general course updates, like whether you have an exam or an assignment due soon.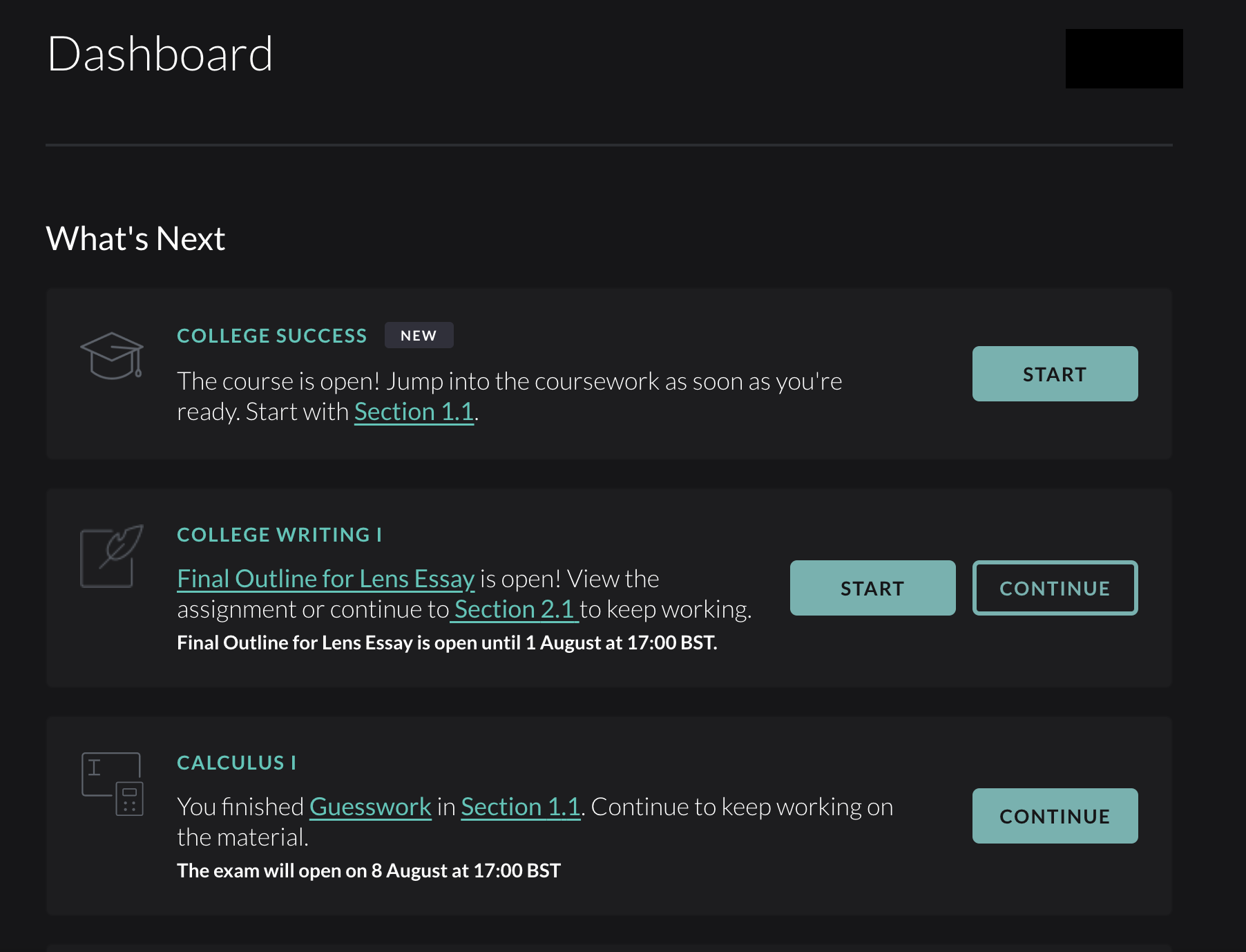 Click the teal "Start" button to launch directly into your Course Homepage or the "Continue" button to pick up where you last left off.
My Courses
Or you can scroll down to "My Courses" and click "View All" to browse all courses you are enrolled in and access the course homepage.
By pressing the picture of your course, you will be directed to the course homepage.
Account Menu
You can also quickly access your Student Dashboard at any time by pressing the three horizontal lines next to your email address in the right-hand corner of your screen.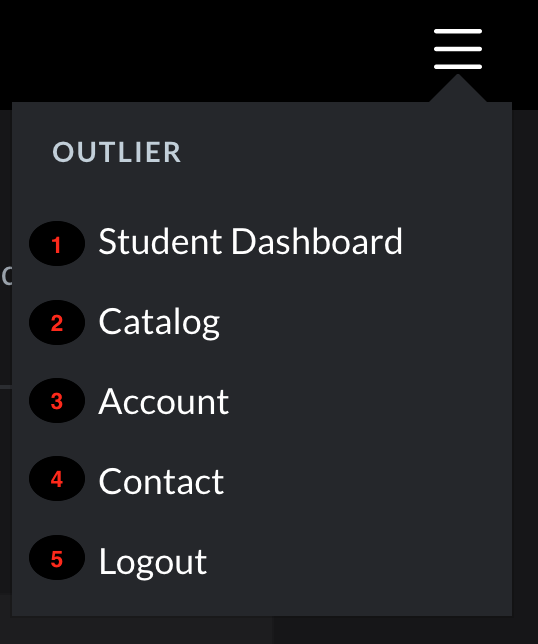 Catalog
Logout